We've created a list of the top mattress in a box brands in Australia to help you pick the right mattress for you to get your best night's sleep. We will review each mattress in depth and show you where you can purchase them today.
Why take our word for it?
Our team is here to make the process of buying a mattress easier for you. Trying to navigate through this process on your own can be tough and even overwhelming with the vast amount of choices on the market. We've made the process smoother by dividing key features people look at when purchasing a mattress: firmness, value, sleeping position, and material.
This guide will help you pick a mattress based on your unique sleeping habits, without having to go to the store and test it out. We use a variety of information to help you make the best decision including expert opinions, customer reviews, as well as information about the company. Unlike a salesperson, we're going to tell you about the cons as well as the pros of each brand. As a disclaimer, we are partnering with these brands, but our primary goal is to provide you with unbiased information so you can make the best decision for you.
Our method of choosing and rating
How do you determine the best bed in a box? We approached this by first looking at the Australian mattress market; then we narrowed it to ones that could be purchased online. We finalised it down to 13 brands for review. We got information from a variety of sources including pricing, popularity, trial length, warranty information, and customer feedback. The overall meta rating for each brand is determined by their score for each category on a scale of 1-5.
We used the rating score from each category, including customer reviews, ratings for sleep, and construction information, to create our final evaluation. We judged the mattress by their qualities to put them in the correct category.
Australia's Best Mattresses in a Box

For every design, we also considered where it was made and whether it suits Aussie sleepers. Some had similar ratings, so we relied on customer reviews and good judgement to select a winner for each category. Below, you'll see our results and details about Australia's top mattress brands.
Here are our top picks for the best mattresses in Australia.
Memory Foam: The Ergoflex Mattress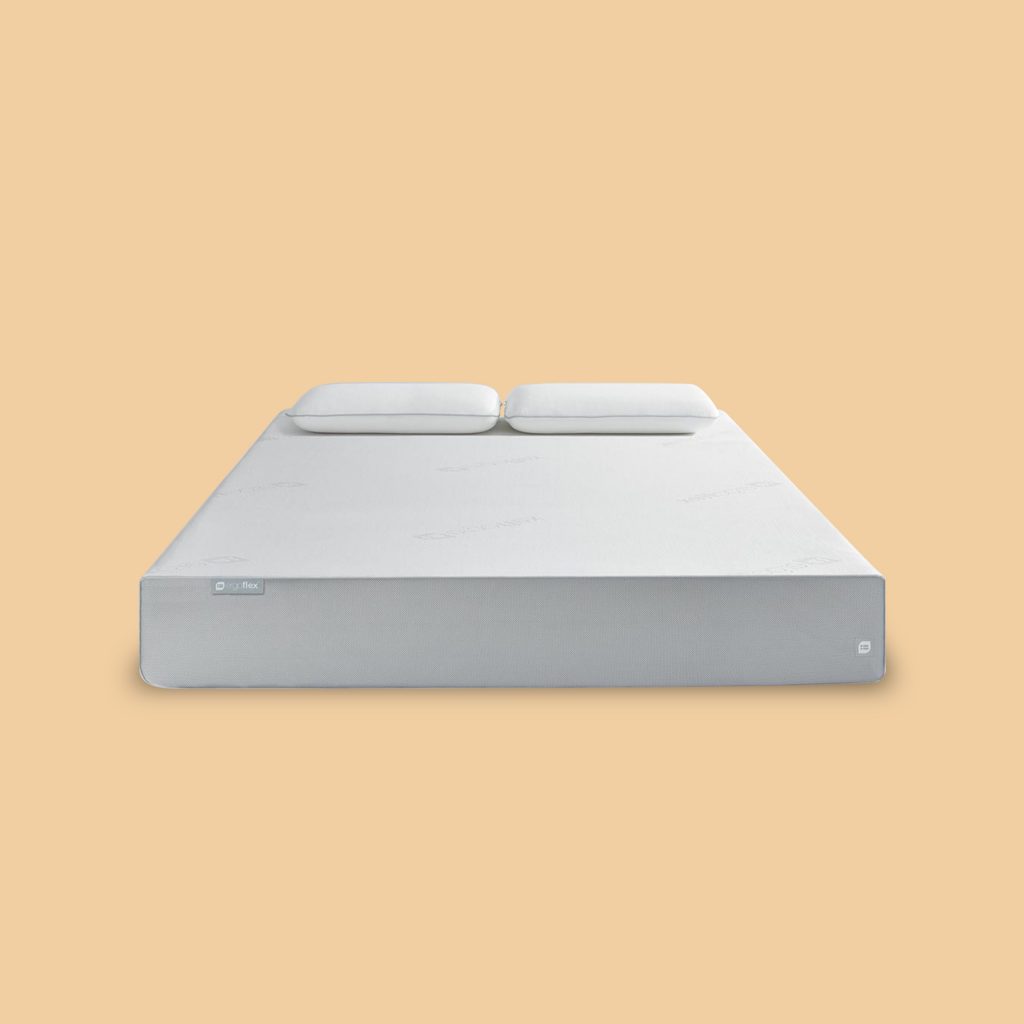 Once memory foam was introduced to mattress industry, things changed forever. There are now more than one type of memory foam used in mattresses these days. These options may be overwhelming. We've made it easier for you by choosing our best memory foam mattress based on our criteria and customer reviews.
You may have experienced a memory foam mattress that was too stiff. When looking for a mattress, you should go with one the is medium-firm. When you first lay on it, it won't be super soft, but it should quickly mesh to your weight. The best mattress brands typically have an additional layer of push poly foam or even bouncy latex. They will also have a sturdy support layer that makes the mattress more durable and provides deep compression relief.
The brand has been around for over a decade, so they are definitely experts in memory foam mattresses. For the amount of knowledge they have and the materials they used, they are on the affordable side. It's perfect for those who have any type of joint pain as it helps to relieve pressure with its strong support. We think this pick would be perfect for those looking at the higher-end models but want something more cost efficient. It's also perfect for those who have tried memory foam and the past and have been dissatisfied.
Why you should go with the Ergoflex Mattress
The features of the Ergoflex make it our top choice for memory foam mattresses. As mentioned before, its supportive surface is perfect for joint pain, back, or even hip pain. It's made with the customer in mind as it includes the same materials in hospital beds that are made to fully support sleepers. The Ergoflex has truly made strides in memory foam mattress quality. If you're one of those people who like to sleep with the fan on, this mattress is perfect for providing a cooler sleep. Heat is dispersed because of the open-cell memory foam.

Check out the Ergoflex mattress review for further details.
Alternatives
If you're looking for a more adjustable and personalised mattress, then the Sleeping Duck may suit your needs better then the Ergoflex. However, you should note that it'll be pricier due to its features and high-grade materials used in it. It is a combination of memory foam and pocket springs. You are able to adjust the firmness by swapping layers. They have a top customer service team that will provide you with layers that are custom your needs whether it's a firmer or softer mattress. The adjustability and customisation of this memory foam mattress may be worth the price for you because of its personalisation to your needs.
Check out our Sleeping Duck mattress review for further details.
Combination Foam: The Koala Mattress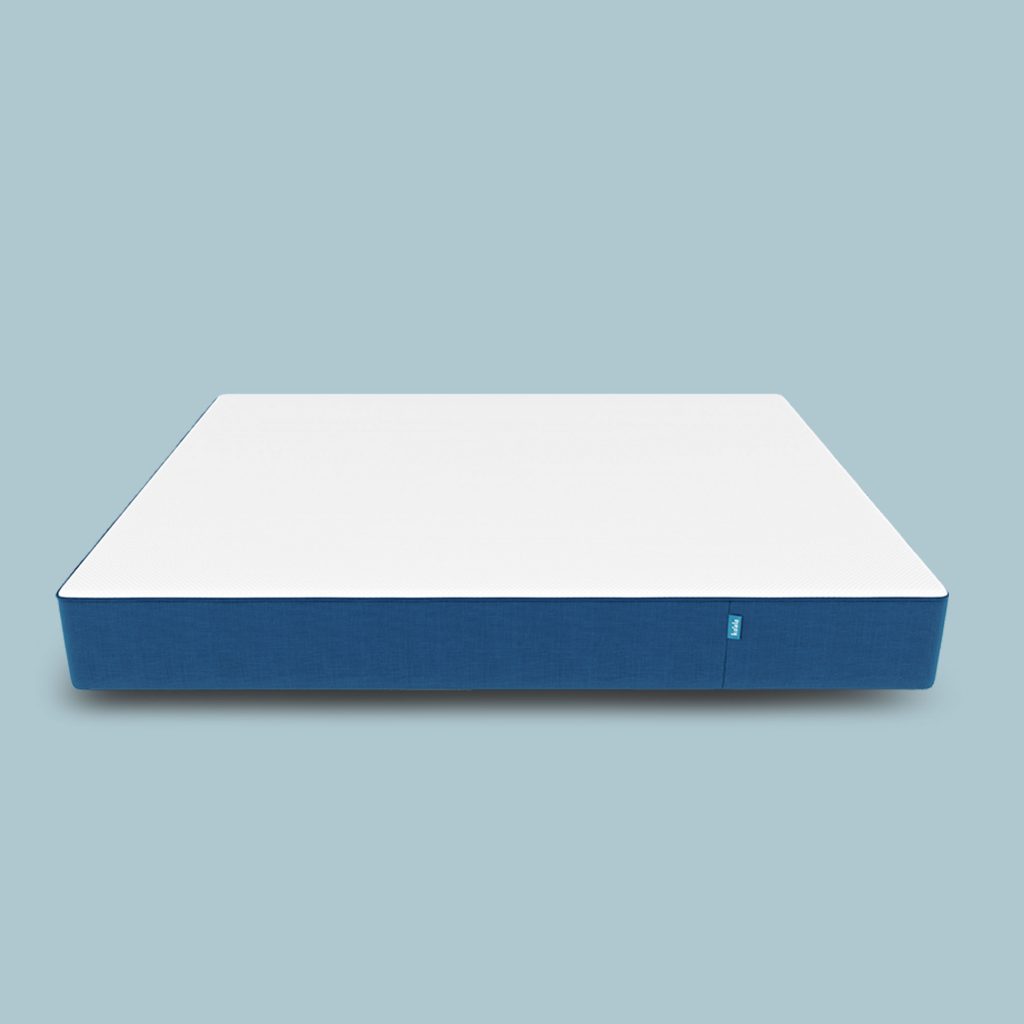 Many mattress brands create their own type of foam depending on your preferences. They are designed for a more comfortable sleep, provide you with the utmost support, airflow, or a for cooling. They use a combination of foam, and these different materials allow for the perfect mattress based on your body type, the desired firmness, as well as different sleeping positions.

In order to select the best mattress for this category, we looked at customer reviews as well as for a mattress that works for different sleepers. Combination mattress help suit the needs of people by providing firmness as well as comfort. Many companies create their own foam blends. Other companies simply use the combination of latex and memory foam to get the balance of firmness and comfort. In the end, it's the quality of materials in the combination foam mattresses that are best for your sleep.

You may want to choose a combination foam mattress if you don't want to choose between the traditional innerspring and the all-memory foam mattress. You want a nice balance of support, but you don't want something too firm and too pricey. A combination mattress gives you the best of both worlds and can work for a variety of sleepers. You won't break the bank with combination mattresses as you would with memory foam and you also will maintain that support that memory foam mattresses give.
Why should you choose the Koala Mattress?
The winner for best combination foam mattress goes to the Koala mattress discount code. They designed their mattress with the goal of not being too firm or being too soft. They created Kloudcell foam that combines memory foam and latex. Customers who have used this mattress describe it as their most comfortable sleep. The latex makes it breathable, providing you with a cool nights sleep. The memory foam helps to keep you firm (but not too firm), and the top layer is eco-foam giving you security so you won't sink too deep. This could suit many sleepers needs. What's even better is that this company gives you a 120-day trial period with this mattress.
Check out the Koala mattress review for more details.
Pocket Spring: The Noa Mattress
For those sleepers who want the comfort from foam mattress with the support of a traditional spring mattress, hybrid mattresses may be your best bet. They usually have a top layer of foam or latex which helps to contour your body when you sleep and relieve you of any pressure. The base layer is typically made up of springs that (micro or pocket) which provide you with plenty of support and bounce. The combination of materials give you a feeling you can't quite get with an innerspring or all-foam mattress.
The materials used in a hybrid mattress can make or break it. You want to make sure the materials are all high quality, and the construction of it is stable. A low-quality hybrid mattress may have foam that loses its shape quickly. The springs could be weak and can lose their rebound. Real hybrid mattresses only use foam and springs as materials. If there is a pillow top layer on the mattress, then it is considered a semi-hybrid.
A hybrid mattress may be perfect for you if you can't seem to get a comfortable sleep. You can purchase it based on your needs such as for more support, comfort, response, contour, etc. If you felt the all-foam mattress doesn't have enough response due to no springs, but you still want that support and bounce, then a hybrid mattress may work for you.
Why did we choose the Noa Mattress?
If you're going to go with a hybrid mattress, then our top pick would be the Noa. Its high-quality material includes top layers of latex and gel memory foam. It also includes a plush layer designed for comfort so that there is no pressure on your neck, hips, shoulder, or spine. It still contained a good amount of firmness so that for those who sleep on their side or back. With all the quality and good engineering the Noa has, it's price isn't as steep as you would think. It's worth it to the many people who gave it 5 stars.
Check out the Noa mattress review for further details.
An Alternative
If you're willing to spend more for quality materials and less on shipping, the Sleep Republic may be the best hybrid mattress for you. It's pricing is steep compared to the Eva, but you'll save on shipping as it is free across the country. It has the materials of a spring base, latex, support foam, as well as memory foam. Although the price outweighs the Eva by a few hundred dollars, you should know that the quality materials are designed by Australians.
Check out the Sleep Republic mattress review for further details.
Latex: The Ecosa Mattress
If you're looking for a more environmentally friendly option for your mattress and an alternative to the traditional spring or memory foam, a latex mattress may work for you. Natural latex is readily available in the environment. It is made by reducing liquid latex from a rubber tree to a condensed state. It's then combined with air and creates a foam that is responsive just like spring support. People often prefer latex mattresses because of the cooling, they have a natural bounce, and they're more breathable than the alternatives.
You want to make sure that you're getting authentic latex when getting this type of mattress. Some manufacturers may try to trick you with synthetic latex. It has a similar feel to natural latex but isn't as healthy. It often releases an off-gassing smell. Getting a mattress that is authentic (100%) latex can be very pricey compared to latex blends. It can cost several thousand dollars more than its counterparts. It's essential to know that latex mattresses alone cannot support sleepers. It works best as a top or middle layer combined with memory and/or springs. A good latex mattress will provide you with support, contour, as well as deep pressure relief.
As mentioned previously, latex mattresses may work for you if you're looking for an environmentally sustainable mattress. It also works for people who want more bounce than a memory foam mattress and if you don't want the traditional innerspring design.
Why did we choose the Ecosa Mattress?
Our top choice for latex mattresses is the Ecosa. It contains authentic latex and allows for customisation. You can adjust the firmness to your comfort with either medium, medium-firm, or firm by switching out the layers. It also has memory and high-density foam that allows for pressure relief and extra support.
The materials and innovation put in this mattress is what makes it truly stand apart from the others. The fabric is completely waterproof and breathable. If you have allergies, this mattress may be your best bet. It has a micro-filament inner cover that helps prevents dust mites from getting to the foam layer. There is also fire-resistant woven silica sock in between the outer and inner covers. The foam layer has a soft polyester cover that is also removable. The quality and design of this mattress is phenomenal.
Check out the Ecosa mattress review for more details.
An Alternative
If you're looking for something a little less pricey, then the Onebed may work for you. It ships for free in Australia, and they offer a 125-day trial period. Unlike the Ecosa however, it's firmness cannot be changed for preference. However, it does consist of memory foam, Dunlop latex, and a high-density foam that provides support. Many back and side sleepers recommend this mattress.
Check out the Onebed mattress review for more details.
Best for Side Sleepers: The Sommuto Mattress
Many people who sleep on their sides don't know the detrimental effects it can have on the body if you don't choose the right mattress. Many side sleepers can wake up with a sore back or stiff neck. Much of your weight is placed on your torso, hips, and shoulders. A good mattress will have a good combination of support and pressure relief so that you won't wake up sore and stiff. The perfect mattress also won't sacrifice softness.
Our pick for side sleepers is a mattress with balanced firmness. A mattress that is too soft won't fully support your body parts and keep them in align. A mattress that is too firm will cause you to wake up feeling sore. A balanced mattress with medium firmness will give your body the support you need as well as allow you to be comfortable and sink into your mattress.
Why did we choose the Sommuto Mattress?
Our top choice for side sleepers would be the Sommuto mattress. It is a combination of high-quality foam and fabric. The price is a bit steeper than the average foam materials, but the quality of materials is worth it. You'll have this mattress for many years to come. What's even better is that this mattress is made and sold only in Australia and there is also no foreign materials in it.

This mattress will get you the balanced feel you desire and need. Its top knit cover is extremely breathable so you won't wake up in a pool of sweat. Its materials include comfort foam, gel-infused memory foam, and a high-density support foam. Sommuto's secret is the comfort foam which is contour specifically to your body. The memory foam helps relieve pressure from your joints, and the gel helps in keeping you cool. This well-balanced mattress is the best choice for side sleepers.
Check out the Sommuto mattress review for further details.
An Alternative
Our second choice for side sleepers would be the Sleep Republic mattress. Although it isn't quite the same in materials as the Sommuto, it has a similar feel. It is a hybrid of pocket springs and foam to get that even softnesses to firmness ratio. There is also a top layer made to help with pressure relief. The spring base helps with long lasting support. This may be a better option for you if you're looking for something less pricey than the Sommuto.
Check out the Sleep Republic mattress review for further details.
Best for Bad Backs: The Ergoflex Mattress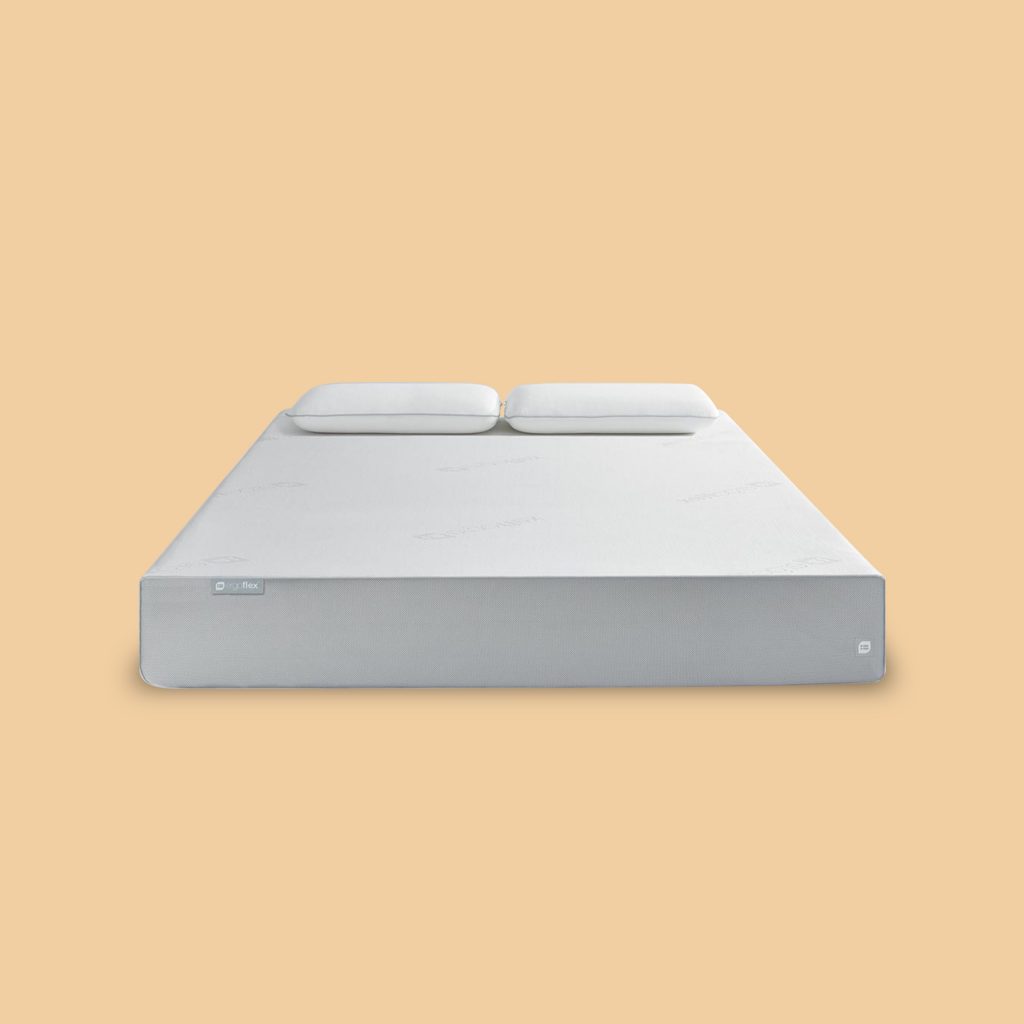 Many people in the world suffer from back problems. Waking up with back pain is one of the most common sleeping complaints. Your mattress could be either helping it or making it worse. We have to note that although we're not qualified to offer health advice, we can recommend a mattress that might help reduce your back pain. We did our research and found that a supportive and firm mattress is best for people with back problems. The optimal design would be one that holds your body parts (hips, spine, neck) in line while providing a contour to support your lower back.
When trying to select the perfect mattress for your back pain, you need to make sure it's not too firm or too soft. If it's too firm, then too much pressure is being put on your muscles and joints, causing more issues in the future. If it's too soft, then your spine may drop out of line, possibly leading to stressed joints, nerves, and muscles. You'll need a mattress that fully supports your body. The bottom layers should provide the support and deep compression relief while the top should allow you to relax in comfort. Not everyone with back pain is going to want the same type of mattress. It may be medium firm to firm dependent on your sleeping position, weight, injury, or age.
Why we chose the Ergoflex?
We feel that the Ergoflex is the perfect mattress for back sleepers. It has high-quality memory foam that helps stabilise your joints and gives orthopaedic pressure relief. It contains high-quality materials that are hospital-grade as well. The memory foam contours to your body and can help alleviate your back pain.

As a bonus, this mattress helps to provide you with a cooler sleep. Unlike typical memory foam mattresses that retain heat, the Ergoflex has a Cool Sleep Airflow layer designed to keep you cooler with its open-cell format. Not to mention this mattress also has Tencel® fabric which is very breathable and hypoallergenic. A micro-fine fibre is underneath the top layer and helps prevent dust mites from getting in. You won't have to worry when it comes to this mattress. It has a great price, and they will also let you test it out for 30 days to see if it truly helps your back pain.
Best for Freestyle Sleepers: The Sleeping Duck Mattress
Our research shows that people who sleep on their backs typically want a firmer feel to support their back. People who sleep on their stomachs usually want a soft top that doesn't put too much pressure on their stomach. If you're a side sleeper, you'll probably prefer a medium firm mattress that allows your body to relax but doesn't put your hips out of alignment. So what if you fall asleep in one position then wake up in another position? If you switch between the three main sleeping positions (back, side, and stomach), then you're considered a freestyle sleeper. It can be tough to find the right balance of firmness and well adjusted to the three sleeping positions. Customer reviews and rankings helped us to find the perfect mattresses for freestyle sleepers.
A mattress for a freestyle sleeper must be able to adjust to whatever position they are sleeping in. We decided to put freestyle sleepers in two categories: those who are restless and those who don't have a position preference. Restless sleepers need to find a mattress that helps improve their sleep, so they wake up feeling well rested the next day. For those without a preference, they also need this outcome for their mattress.
Why did we choose Sleeping Duck?
Our top pick for freestyler sleepers is the Sleeping Duck. It has a hybrid design with both foam and springs to give you the support you need without sacrificing the bounce factor. It's very versatile to fit your needs. You can choose between medium firm and firm so you can swap the layers depending on your preference. You can even request a softer or firmer layer from Sleeping Duck.
The customisation you can do with this mattress makes it perfect for freestyle sleepers. You'll be able to get the perfect balance of support and cushion with this mattress. The latex layer provides a natural bounce so you won't feel stuck in one spot. The top layer has strong spring support that helps for when you sleep on your side. The gel-infused memory foam helps relieve pressure for when you sleep on your stomach. You can get a firmer top layer to help keep your spine aligned when you sleep on your back.
Support is usually crucial for most sleepers. This mattress has many individually wrapped springs that help provide most of the support. This layer is the base layer with the foam and latex layers on top. The springs react to your movements and offer more contour for a more comfortable sleep. Since they are thicker around the edges, you can move however you want and remain comfortable.
Check out the Sleeping Duck mattress review for more details.
Best Medium Firmness: The Hugo Mattress
When choosing a mattress, the right amount of firmness is vital to most sleepers. Most feel comfortable with a mattress that has medium firmness. All mattress companies are different and medium firm mattresses vary. The material often contributes to it. For example, a medium memory foam mattress will feel different than a medium latex mattress. It's essential to remember this when choosing your mattress based on firmness.
When you choose a medium firm mattress, you have to make sure that it fits you just right. Most companies aim for the mattress to be not too soft or not too firm, although it can be challenging to get it just right and it's subject to the preference of the sleeper. A perfect mattress should cushion your body but not too much because your spine must be aligned appropriately. It can't be too soft that you sink into the mattress. We made sure to choose a mattress that had a great balance of firmness and softness and has a slight bounce as well.
Why did we choose the Hugo Mattress?
Our top pick for a medium firm mattress is the Hugo. It provides the ultimate comfort and firmness. It has four foam layers (different from the standard three) and will hold sleepers without putting too much support on their bodies. The foam is unique and different from other companies as it's not traditional. It has a layer designed for comfort above the base foam so you can get that compression support for your joints while relaxing into the top comfort layer.
The Hugo sets itself apart from other memory foam mattresses. It provides a latex layer on top which has several benefits including immediate comfort, bounce, and air circulation. It is also very responsive. The traditional foam layers provide the most support while giving contour and providing you with pressure relief. What's even better about going with the Huge is that many of its materials are sourced right here in Australia and they offer free shipping across the country.
Check out the Hugo mattress review for further details.
An Alternative
If you're looking for a medium firm mattress with a lower price point, then the next best option would be the Sleep Republic mattress. It has a hybrid design that combines a robust supportive spring base with a layer of comfortable foam on the top. The springs have a unique five-zone design that supports and targets your hips, knees, shoulders and head, torso, and even feet. The Sleep Republic will be your best second option due to the durable construction and unique design.
Best Firm Feel: The Onebed Mattress
Many people opt for a firm mattress. The main benefit of a firm mattress is relieving lower back pain. The best material for this typically is memory foam as it provides support and doesn't let your back sink in. Firm mattresses usually go from medium-firm to firm. The foam can't be too firm, or it will make you feel like you're floating or even cause your joints to fall asleep.
Most people with lower back pain think choosing a mattress with a high firmness is the best option. However, there is such thing as too much firmness and getting a mattress that is just too hard. Your mattress should provide you with support, but it should also be comfortable. You should look for a mattress that provides firm support rather than a firm feel. The mattress itself should let your body relax without putting too much pressure on your back.
Our choice for a mattress with a firm feel also keeps back and side sleepers in mind. These sleepers typically need more deep compression support. Our pick for firm mattress takes this into account as we choose a mattress that has a springy top but a supportive body-shaping memory foam layer underneath. This mattress is a match for those who are heavier sleepers and need extra support or those who have found other foam mattresses to be too soft for their needs.
Why did we choose the Onebed mattress?
Our top pick for the best firm mattress is the Onebed. It's perfect for back sleepers, side sleepers, and those with lower back pain. It has a latex layer above the memory foam, giving a comfortable cushion. It helps distribute pressure and rebounds your height to help you keep your joints in align. The latex layers also provide a nice cool surface as most users of memory foam mattresses complain about the heat. Onebed offers a 125-day trial period so you can definitely figure out if it's the best mattress for you. If you purchase it, you'll also get a 15-year warranty.
Check out the Onebed mattress review for further details.
Best Value: The Eva Mattress
Many people want a mattress at a good value. It's essential to know you don't have to sacrifice quality when you're shopping for a mattress on a budget. Often times it's the middle man that hikes up the price. There are many high-quality brands you can purchase online without having to pay that up costs to the middleman.

When researching mattresses with the best value, we made sure to look at those that were created with quality but didn't have have the extra features that contribute to the cost. Typically the most expensive mattress brands have materials such as hospital-grade foam or cashmere. These aren't absolutely necessary for you to get a good night's sleep.
Why did we choose the Eva Mattress?
Our top choice for the best value mattress is the Eva. This company is new to the mattress market but has a lot to offer. It has a hybrid micro-spring and foam design. You'll be able to keep the support of the springs while trying out foam design. These springs aren't your traditional springs either, that act independently to help shape and lift your body. This design helps to provide extra support and cushion. The hybrid combination of springs and foam gives this mattress a perfect medium-feel, especially good for back those who sleep on their back or side.
Check out the Eva mattress review for more details.
A Mattress isn't one size fits all
Finding the perfect mattress can be challenging. It's important to remember that what works for someone else may not work for you. People have different preferences depending on their sleeping position, weight, shape, or desired firmness. Firmness for one is extremely subjective. Some may think a mattress is too firm while others may think the same mattress isn't firm enough. This can make it somewhat challenging to interpret customer feedback as there is a big range of firmness and feel.
Online mattress brands have seen this issue and are trying to alleviate it by offering an at-home trial period. By having the mattress in your home physically, you can access if it's the right mattress for you and if it has the qualities you desire. We wanted to make the process easier for you, so we grouped our mattress choices by popular sleeping positions. We looked at the most common positions: stomach, side, and back. With this information, you should be able to concise your options, so you don't waste time on a mattress that doesn't suit you.
If you sleep on your side, you'll probably prefer a mattress that is firm enough to take the pressure off your shoulder and hips, but remains soft and comfortable. If you sleep on your stomach, you're probably looking for a mattress that has medium to medium-soft firmness, so there isn't too much pressure on your stomach. The mattress should still be firm enough to help keep your head and neck aligned without additional pressure being put on your hips and knees. Back sleepers typically want a firm mattress that supports their lower back and keeps everything in align with your spine. Freestyle sleepers usually want a mattress that is custom to their various sleep positions throughout the night.
Everyone's sleeping habits vary and are different. Because of this, we chose not to pick an overall winner. We divided our research into categories to help you select the mattress that works for you. Your sleeping patterns could change for a variety of reasons including injury, stress, or environment. Shopping for a mattress online can be tough. Companies are making every effort to make it easier by offering trials. We've also tried to make the process easier and less stressful for you.
Best mattresses in Australia
Here are the best mattresses in Australia
| Mattress brand | Best for… |
| --- | --- |
| Sommuto Mattress | Side sleepers |
| Ergoflex Mattress | Bad backs |
| Sleeping Duck Mattress | Freestyle sleepers |
| Hugo Mattress | Medium feel |
| Onebed Mattress | Firm feel |
| Eva Mattress | Value |
| Ergoflex Mattress | Memory foam |
| Ecosa Mattress | Latex |
| Koala Mattress | Combo foam |
| Noa Mattress | Pocket spring |