When it comes to sleeping, everyone has their own preferences and habits. Therefore, it's understandable that you don't want to buy a mattress without first doing some research.

This review will take a closer look at the Ergoflex and how those who have bought this mattress feel about its firmness, sleep quality, material and overall feel. You can rest assured, the information in this review is based on objective data. Without further ado, let's explore the good, the bad and the ugly.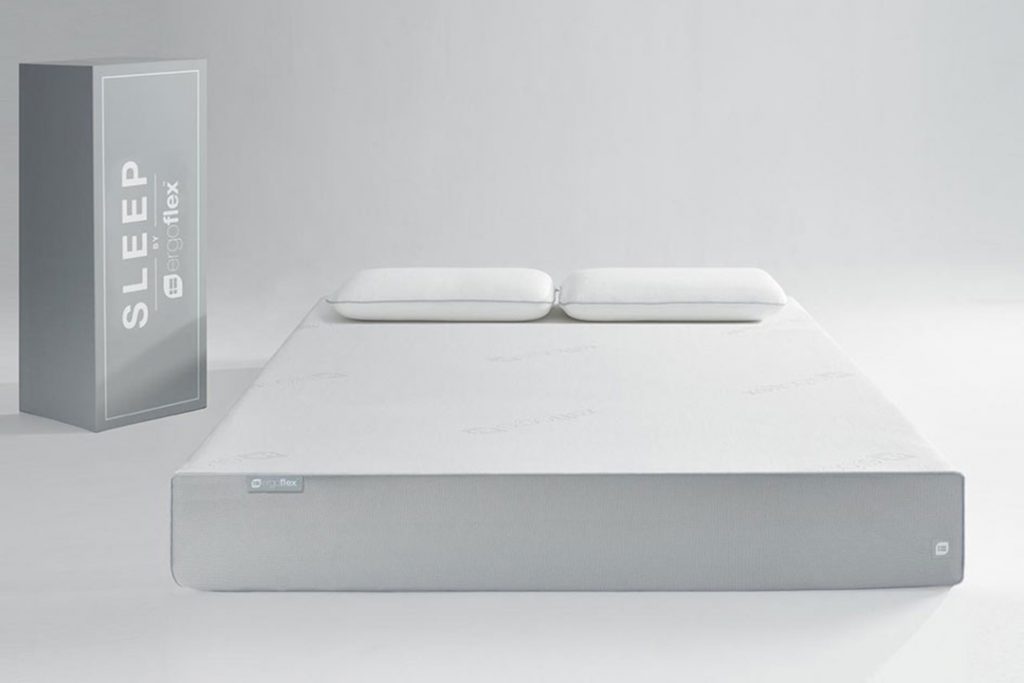 The Ergoflex mattress feel
Thanks to the three foam layers and two cover layers that make up the Ergoflex mattress, you can look forward to full-body support. As the memory foam shapes to fit your body, it offers medium firmness (and not that typical sinking experience). Thus, instead it will feel as if you're sinking slowly because the pressure exercised by your body will not flatten it quickly.

What are the Ergoflex perks?

In addition to the full-body support, another advantage is that the memory foam really reduces the transfer of motion. So, when your partner gets out of bed, the Ergoflex mattress will absorb his/her movements. This means that you can continue to sleep peacefully when your partner has to get up earlier than you or your furry friend joins you for a nap.

What are the Ergoflex cons?

One drawback is that it can be hard to get out of bed. Though, that being said, the Ergoflex mattress does offer more edge support than its competitors. The reason for this slight con is that the memory foam is very dense. So, when you sit on the edge of your Ergoflex, you'll sink a couple of centimetres gradually.

Which materials have been used in the Ergoflex?
The Ergoflex mattress is made from high-density memory foam. In fact, three specialised foam layers have been used!

First you get the distinctive 5G high-density premium memory foam followed by a Cool Sleep Airflow foam layer that allows for easy breathing, while promoting air circulation as well as comfort at the same time. What makes this second layer even more practical is that it helps to dissipate the heat that gets built up in the first layer quickly. The third and final layer is a high-resilience foam base that offers structure and support. These foam layers are enclosed and protected by a very fine fabric that's found beneath the top layer.

These foam layers are also wrapped in a grey and white cover which is made from Tencel fabric that's soft to the touch. What's more, this fabric is made from plant cells which means that it's relatively unlikely to cause any allergic reactions.

All in all, the thought that has been given to the detail means that you can truly look forward to an excellent mattress that's not overpriced.

Thickness and weight

The high-density memory foam that has been used means that your Ergoflex mattress will be heavier compared to other foam mattresses. However, it does get packaged compressed in a box which makes it easier to transport.

Once you remove it from the box, the foam begins to inflate straight away which means that the mattress will become heavier. So, if you need to move the mattress after you've unpacked it, please take the necessary precaution and rather ask someone to help you lift it.

The mattress should also be turned round every three to six months to make sure that its sides remain balanced. So, when it's time to rotate it again, please ask for someone to assist you.

The Ergoflex mattress might be thin (boasting a thickness of only 23 centimetres making it one of the thinnest), though it's dense and firmer than the majority of mattresses. In fact, the firmness of a mattress isn't affected by its thickness (unlike what many have been taught to believe).
The price for an Ergoflex mattress
The Ergoflex mattress is a very good deal compared to other high-quality memory foam mattresses. An Ergoflex queen-size mattress can cost less than $1000 (compared to a couple of other high-quality mattresses that could see you fork out more than $3000).
Is the Ergoflex mattress the right solution for you?

The team at Ergoflex goes to a lot of effort to match the different sleeping styles to the right mattress. Many different people will enjoy the Ergoflex, though, if you prefer to sleep on either on your back or side, you'll favour this mattress as it's not too firm or too soft. When you sleep on your back, your lower back needs to be supported and spine needs to be aligned. Now memory foam is ideal for strengthening your joints and enabling the correct areas of your body to sink. When you're sleeping on your side, pressure gets placed on parts like your shoulders, hips and chest and so you'll also need a mattress that can offer some support and cushion. What makes memory foam ideal in these situations is that it offers sufficient density to support this pressure, yet it's still flexible enough to shape to your body.

If you prefer to sleep on your stomach, the Ergoflex mattress will not be so comfy. When you sleep on your stomach, you'll need additional cushioning. Therefore, a medium to soft mattress will in this case be a more suitable sleeping solution. Although, the cushioned cover of this mattress does make it softer, you might still feel the need to use a topper (especially if you're a light sleeper).

The Ergoflex is also quite thin. So, if you favour a bed that's higher, you can use it with a platform, box spring, an adjustable base or slat frame.