Thanks to thorough research that was conducted at the Sleep to Live Institute in the United States, the sleek-looking Simba mattress can accommodate all sizes and sleeping styles. It's a hybrid mattress, sourced and manufactured in Europe, that boasts five layers to offer a medium to firm feel. This supportive and responsive mattress is particularly suitable for those who prefer to sleep on their back or side.

This review will take a closer look at the Simba mattress and how those who have bought it feel about its firmness, quality, material and feel in general. You can rest assured, the information in this review is based on objective data and how different customers feel about what it has to offer.

The Simba mattress feel
Thanks to its hybrid design that uses memory foam and pocket springs, you can look forward to a mattress that's comfy, supportive and responsive. It's medium to firm which means that you won't feel as if you're sinking too much.

The pocket springs give complete body support and will reduce motion transfer so that your partner will enjoy a good night's rest too, while the Visco memory foam will contour to the body to offer support. In short, it's firm, yet soft and comfy.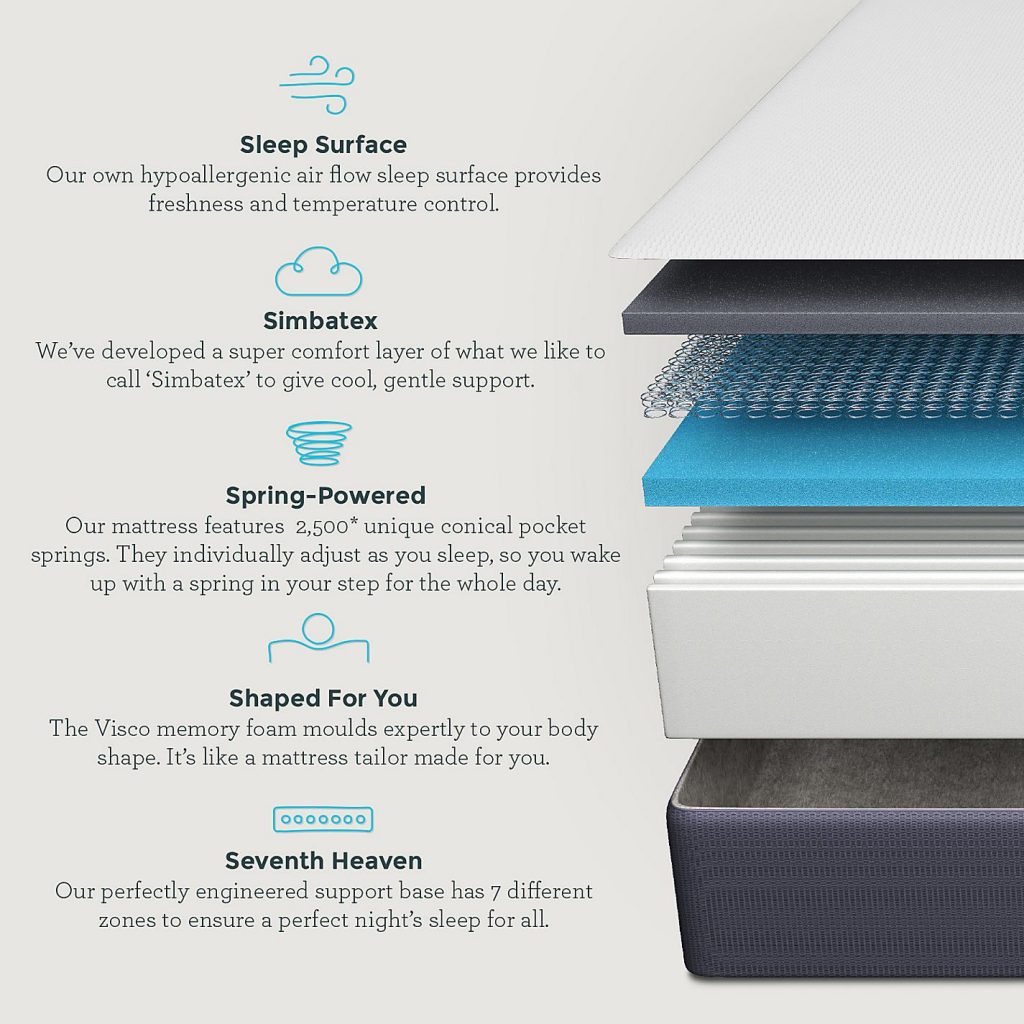 What are the Simba mattress perks?

It offers really great edge support thanks to the additional foam layer which has been positioned on the outer edge of its springs. So, if you often sit down on your mattress while putting on your shoes or tend to sleep quite close to the edge of the mattress, you'll enjoy the Simba mattress.

Another perk is that all the foam that has been used are free of heavy metals, lead, flame retardants and mercury.

What are the Simba mattress cons?

You can expect to fork out more. Though, thanks to the unique design of the Simba, you know that you can look forward to a cool and comfortable sleep.

Also, although you don't have to turn your Simba, they do suggest that you turn it once a month to boost its lifespan.

Lastly, a number of customers have complained about the delivery. Overall, the communication seems to be poor.
Which materials have been used in the Simba mattress?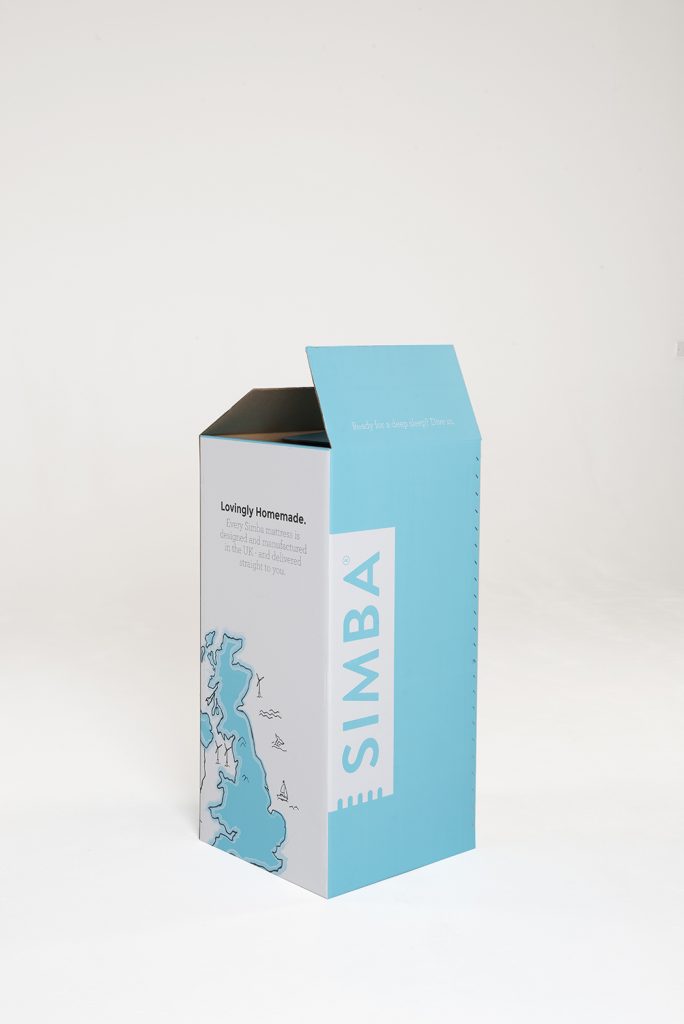 The Simba mattress has been made from the following layers – latex, pocket springs, memory foam, and a seven-zone support foam.

The first is a four-centimetre layer of synthetic latex that has been covered in Simbatex which has been designed specifically for this mattress. Thanks to the use of soybean balms, it's breathable and cool. Also, as it's hypoallergenic, it's a great option for people who battle with sinus problems.

The pocket springs are shaped like a cone and were also designed by Simba. What makes these springs so great is that they rotate in their pockets made of polyester to adjust to your body's shape and will provide complete support for your body. So, as every spring adapts on its own, you can look forward to relief from pressure for the entire night.

These springs are positioned on a layer of Visco memory foam which is responsible for the hugging feeling that Simba is well-known for.

Lastly, you get a layer of high-density foam that ensures a comfortable night's rest by keeping you supported. This layer of 15.5 centimetres boasts seven zones and ridges that help boost the durability and circulation of air.

The thin cover is made from polyester and enables airflow to ensure that sleepers don't overheat. Though, take note that unlike many mattresses, you can't unzip this cover to pop it in the wash. If you want to clean the cover, a soft, damp cloth will do the trick.
Simba mattress thickness and weight

All Simba mattresses get delivered conveniently in a box. A queen-sized Simba mattress weighs just under 40 kilograms which means that you'll need someone to help you whenever you need to move your mattress. In fact, if you order a Simba, they'll only deliver it to your front door so you'll have to ask a friend to help you.

It's about 25 centimetres thick and can be placed on any surface, as long as it's even and firm. Though, if you're going to place it on a frame with slats, ensure that the slats aren't more than three inches apart. If that's the case, just add a piece of plywood for additional support.
The Simba mattress price

Although it's expensive, the price that you'll pay for a double or single mattress is not unreasonably high. That being said, if you do opt for a queen-sized Simba mattress, you'll find that it's one of the more expensive mattresses that you can purchase online.
Is the Simba mattress the right solution for you?
If you like to sleep on your side or back, you'll love the Simba. It's also a good option if you tend to get hot quite quickly as its technology increases the circulation of air.
Though, if you don't like that feeling of softly sinking into your mattress or a snug mattress, you'll most likely dislike the Simba. People who sleep on their stomachs have complained that the contour of the Simba is not that pleasant and that it adds pressure to your lower spine.
It does offer a 100-night trial and in the event that you're not entirely happy, you can return it free of charge. Though, some have said that they've found it difficult to get a response when trying to return their Simba mattress.